Plastic Card Printing Options
Customers are demanding more complex and creative plastic card designs and our full plastic card print service enables their custom plastic card designs to be achieved.
LITHO PRINT
This is a traditional method for the plastic card printer as it is usually the most cost effective method in producing large quantity plastic card orders. Either as spot colour or high quality four colour process your plastic card designs are easily achieved by this process.
DIGITAL PRINT
This is a recent plastic card service enabling us to produce full colour plastic cards for small quantity requirements at a competitive price and is a welcome addition to plastic card manufacturing.
SCREEN PRINTING
This is a cost effective and flexible process enabling us to manufacture plastic cards using vivid colours and highly effective metallic plastic card inks. A popular choice for producing the very latest clear plastic cards or small volume plastic business cards.
HOT FOIL PRINTING
Holograms and foil blocking are a way of enhancing the appearance and adding security to your plastic cards from a choice of numerous metallic and holographic patterned foils.
By using the above plastic card printing methods either as an individual process or as a combination, virtually all your plastic card requirements can be achieved.
UK Plastic Card Manufacturers
Call us now to learn more about your plastic card print options from an established UK plastic card printer.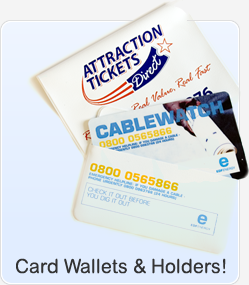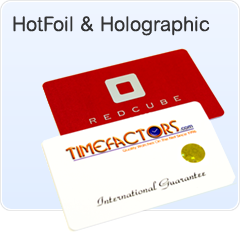 Latest News
16th Jun 2015
10th Oct 2011
6th Jan 2010