Quality Plastic Cards
The use of plastic cards is now part of everyday life and their applications offer endless possibilities. As a plastic card manufacturer we produce plastic cards for many uses including:
Promotional cards
Membership cards
Access and Security cards
Discount cards
Loyalty cards
Helpline cards
Incentive cards
ID and Photo cards
Clear cards
Library cards
Plastic card wallets
Plastic key tags
With the technical advances in plastic card printing and plastic card manufacturing techniques the possibilities continue to expand.
As customer's requirements vary considerably, we are only too pleased to price on an individual basis according to job specification.
UK Plastic Card Manufacturers
We're specialists and based in rural Suffolk, East Anglia. Call us now and discuss your plastic card requirements from an established UK plastic card manufacturer.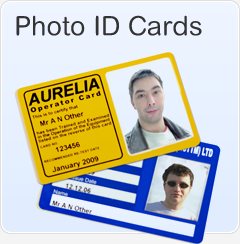 Latest News
16th Jun 2015
10th Oct 2011
6th Jan 2010